11:35 am on September 2, 2011 by Greg de Lima
As one of our new blog campaigns here at Howard Merrell, we are starting weekly wrap up. Every Friday one of our awesome associates will find the top 5 articles, videos, news stories, etc. that they enjoy and believe you will like too. Many of these get shared internally throughout the week here at the office and we pass these on to you, for your enjoyment.


1. Social Media Crises On The Rise
In a study by the Altimiter Group, there were many interesting findings about not only how often social media crises arose but the ways they are dealt with. Namely, one of the optimal solutions was to follow Maslow's hierarchy of needs. Owyang stated,

1) Foundation: First, develop a business plan and put governance in place.
2) Safety: Then, get organized by anointing a team and process to deal with crises.
3) Formation: Next, connect business units to increase coordination and reduce duplication.
4) Enablement: Grow by letting them prosper – give business units the support and flexibility to reach goals
5) Enlightenment: Finally, weave real-time market response into business processes and planning.
Read the full report on Social Media Crises Readiness.
2. Crowdbooster Launches the Future of Social Analytics
I don't think it has launched the whole future, personally, but it is a very, very solid tool. Crowdbooster's social media analytics give you pretty graphs to look at. Not only that though, but I personally have been using Crowdbooster to optimize my posting times, and I have seen a significant raise in click-through rates when compared to other times. I have yet to try its influential users, but I'm sure it would be interesting to prove how well it works.
3. LinkedIn Top Social Media Site for Journalists
A recent study shows that more journalists are on LinkedIn than any other social network. The study found that 92 percent of journalists are on LinkedIn, with Facebook and Twitter following close behind at 85 and 84 percent, respectively. In 2009, 85 percent of journalists were on LinkedIn, while only 55 percent were on Facebook and 24 percent were using Twitter. via – Meredith Schneider
4. Sweet Boarding Bulldogs!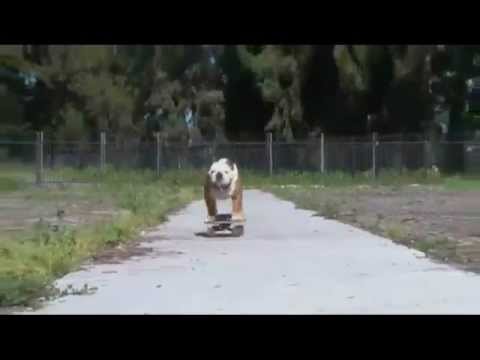 No cause for this one. Just some sweet bulldogs on different boards on different waves: Concrete, Sand, and Snow.
5. Social Media Decision Tree
If you've ever had a problem deciding which social network would be best for you, this decision tree/flow chart can be a helpful tool. Albeit better for a personal decision over a company-wide decision it does give excellent points and choices for the best social network. If you've ever needed help deciding what network to use, check this out!
Image Credit – MacKinnon Photography