12:49 pm on November 11, 2010 by Kathy Moriarty
If you're like me, you think it's way too early to start thinking about the holidays. However, since we've never heard the Planters spokesman spokespeanut speak in 94 years, I'm willing to make an exception. Robert Downey Jr. is the voice of Mr. Peanut in two new holiday-themed commercials. The first spot, called "My Remarkable Holiday Party," was unveiled a few days ago on Mr. Peanut's Facebook page: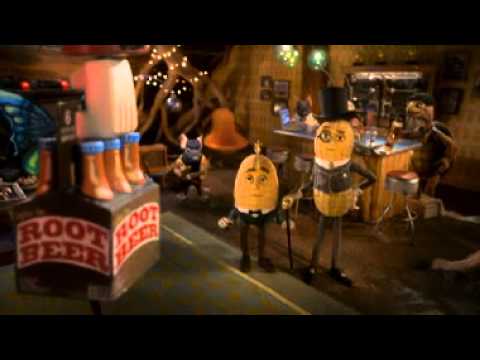 The second spot is called "Mr. Peanut Greeting Card":
Both commercials will air on CBS Wednesday night during Criminal Minds.
What do you think of the new spots – is Mr. Peanut a more likeable figure now that he has a voice?