10:38 am on April 20, 2012 by Suz Shenk
It's the time of the year I like to refer to as April Madness, aka NHL playoffs. For those whose dreams are on a roller coaster of fun [editor's note: don't break my heart, Caps], this wrap up goes out to you. Distract yourself with these gems and the promise of the scent of fresh Apple.
1. Push to add drama
TNT doesn't just know drama; they know how to make a video that will go viral. A Dramatic Surprise On A Quiet Square hit YouTube April 11 and has already been shared more than 3.1 million times, making it the second-most shared video of all time. Would you press the button?
2. 10 Google tools you (probably) never knew existed
A great roundup of some lesser-known Google tools. My favorite? What Do You Love?, which allows you to read news and blogs, create alerts, search patents, make translations, find books and photos, track popularity and plan events around frozen custard anything you're interested in–all on one page.
3. Which social network should you use–and when? [Infographic]
Fun snapshot of the demographics and potential marketing highlights for the major social networks. We all know Twitter has the opportunity to be a great customer service tool (this brand killed it), but did you know that Google+ is where the Mad Men of the 21st century hang out? That's right, almost 70% of people traveling in those circles are male and claim backgrounds in marketing, engineering and web design. It'll be interesting to see what brands do with this kind of information (paging Dr. Pepper).
4. Seven ordinary things in extraordinary slow motion
Recently Brainpickings shared seven videos that slowed things like ballet, cymbals and a Mad Hatter-style tea party to zen-like speeds, with the end effect "that fascinates, inspires awe, and challenges our most basic assumptions about objects, materials, time, and the fabric of reality." Truly lovely.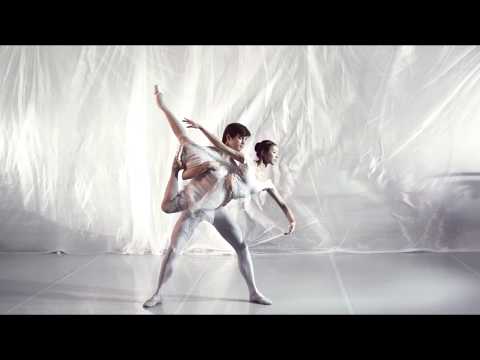 5. For those who really love Apple products
Though not available to consumers (yet …), this gift would be perfect for that Mac addict on your list: Fragrance company Air Aroma and Melbourne-based group Greatest Hits coined a fragrance reminiscent of a fresh-out-of-the-box Apple product. Expect people to camp out overnight if it hits retail.
4:50 pm on June 30, 2011 by Kara Kotecki
I came across this infographic from the VOXY blog, "What Shapes Our Language," and could not resist sharing. Many of us have the habit of shortcutting our vocabulary with odd abbreviations and acronyms when it comes to communicating via text or tweet. This trend has sparked the adoption of these words into our everyday use – beyond the boundaries of our tech gadgets. Some have made it into the Oxford English Dictionary – even the "<3" symbol, according to Mashable. So, if your grandparents find difficulty in decoding your emails, they now have a source to translate the message. More »
1:37 pm on March 24, 2011 by Sarah Findle
Check out this infographic I found on Mashable showcasing new statistics about mobile use and implications for mobile marketing.
A few notable stats:
By 2014 mobile internet usage should exceed desktop internet usage.
One half of all local searches are performed on mobile devices.
Women age 35 to 54 are the most active group in mobile socialization.
91 percent of mobile internet access is to socialize, compared to 79 percent on desktops.