12:47 pm on October 12, 2011 by Megan Arnold
Agriculture is much more than just sows, cows and plows; it encompasses all components of the food, fuel, fiber and feed industries. The AgChat Foundation, who introduced us to the term agvocate (agriculture advocate), works to connect farmers and ranchers with consumers through various social media platforms. It's an exciting chance for the advertising and public relations industries to be at the forefront of this agvocacy movement.
To see some of the results social media has had on the agriculture industry, you can watch this AgChat YouTube video.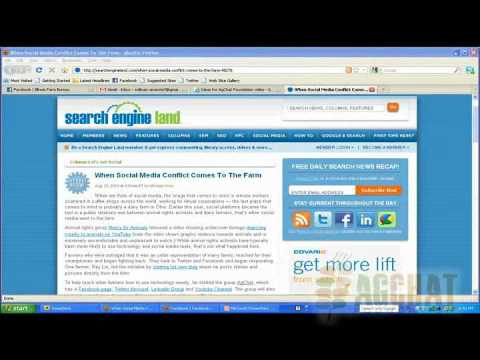 @AgChat is a moderated Twitter conversation that takes place every Tuesday night from 8-10 p.m. EDT. The discussions allow participants to voice their viewpoints and ideas on hot topics within the agriculture industry. Chats begin with 15 minutes of introductions and networking followed by questions agvocates have submitted to the moderator throughout the previous week. The last five minutes are reserved for pitching new ideas for the next #agchat conversation and promoting your own agvocacy efforts.
Recent #AgChat topics include:
Parenting on the farm
Harvest
Farm disaster preparedness
Mobile devices
Family and business relationships
If this sounds like something you may be interested in check out the AgChat Foundation's website and follow @AgChat on Twitter to join in the weekly conversations!
Check back soon for more ag and social media news!